How do I delete a constituent?
If you are an administrator, or have a role with constituent delete permissions, you can delete a constituent from search results: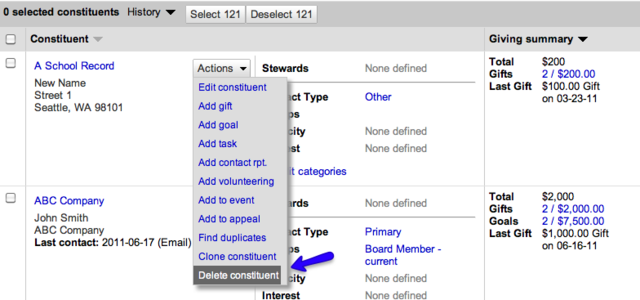 You can also delete constituents from the constituent details page: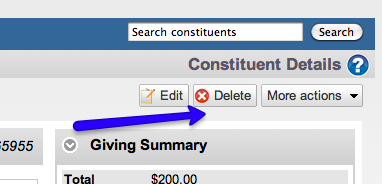 You can undo the deletion if you made a mistake, by clicking the Undo this action button.

If you navigate away from this page, however, your option to undo a constituent deletion is no longer available.