Simple LGL letters
You can use the LGL simple text editor to create both basic letters and letter templates.
Note: If you would prefer to use Microsoft Word to create your letter, read this article.
Here is an example of a letter being created in the simple text editor: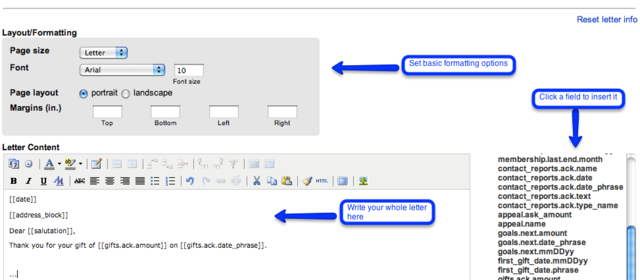 Letters created using the simple text editor are downloadable as PDF documents.
There is also an option to generate Word-compatible files from the simple text editor. This would allow you to edit the resulting merged letters in Word, whereas the default output of PDF is an image that can't be edited. You do that by checking the box shown below: