Data Dictionary
In this article:
---
The Little Green Light Data Dictionary lists the standard fields that come with your LGL account. This is a useful document to review as you think about what data you can store in LGL and how to migrate your existing data over.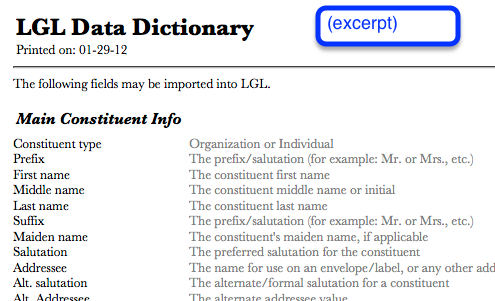 A personalized Data Dictionary for your LGL account
When you create custom categories, those too will be part of the list of fields to which you can upload data in your account. You can obtain an up-to-date Data Dictionary that is specific to your account by going to the Home / Flex Importer tab in your account and clicking the Data Dictionary button, shown below.